Diego Barros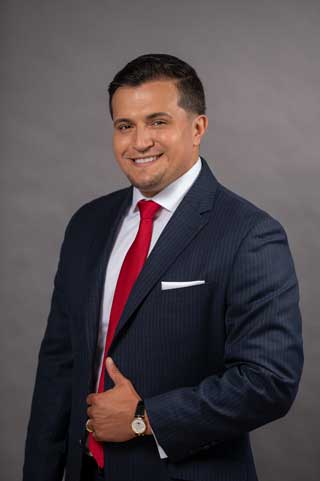 Senior Counsel
Diego Barros joined Joseph & Norinsberg, LLC in 2018 as an associate attorney representing clients in civil rights and employment actions.
Prior to joining the firm, Mr. Barros worked for the Richmond County District Attorney's Office for nine years as an Appeals Bureau Paralegal, Freedom of Information Law Officer and Grant Coordinator. In his last year in the District Attorney's Office, Mr. Barros served as an Assistant District Attorney in the Criminal Court Bureau. During this time, Mr. Barros performed case intake with various law enforcement officials and victims, prepared accusatory instruments, warrants and arraigned cases.
Additionally, Mr. Barros is native Spanish speaker who is eager to represent his community.
Mr. Barros is admitted to practice in New York, New Jersey and Connecticut. He is also admitted to practice in Federal Court for the Eastern and Southern Districts of New York.
Mr. Barros is a member of the New York State Bar Association, Richmond County Bar Association and New York City Hispanic Chamber of Commerce.
Free Consultation
Request Free Consultation