Chaya Gourarie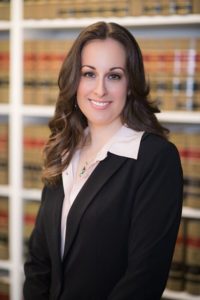 Ms. Gourarie is an associate at the Law Offices of Jon L. Norinsberg and specializes in representing plaintiffs in civil rights and employment actions. Collaborating with a team of experienced attorneys, she has aggressively litigated sophisticated and fast-paced employment and civil rights cases in state and federal courts, in multiple jurisdictions, at the trial level and on appeal.
Ms. Gourarie has additionally demonstrated exceptional ability when it comes to legal analysis and writing. She is adept at parsing apart complex legal issues and identifying winning legal arguments.  Through her professional legal experience, which includes extensive motion and appellate practice, Ms. Gourarie has developed a thorough grasp of federal procedure and employment law, and is regularly sought after by her colleagues for strategic advice and practice pointers.
Ms. Gourarie has been admitted to practice law in New York State; in the United States District Court for the Southern, Eastern and Western Districts of New York; and in the United States Second Circuit Court of Appeals.
Ms. Gourarie is a member of the American Bar Association, the New York City Bar Association, and the New York County Lawyers Association.